Join us for a Valentine's Day
5-Course Prix Fixe Dinner
Saturday, February 14th 2015
Enjoy a Romantic Evening,
LIVE Music, and a Sweethearts Menu
with Champagne for Two
that will Melt even Cupid's Heart!
 Dinner service starting at 5:00 PM
Cost: $95 per Guest*
Make your Reservation Today
Phone: (916) 984-7500
~MENU~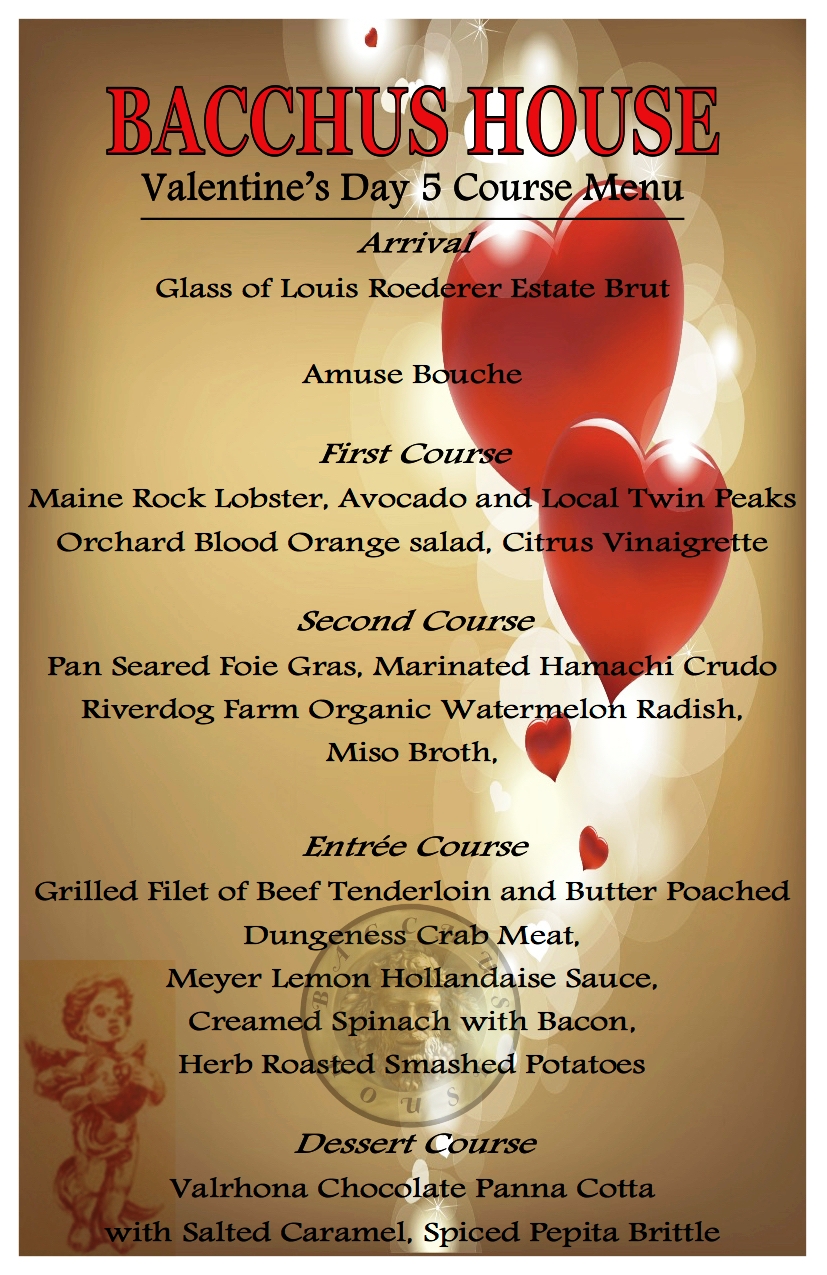 Click on image above to download event flyer
Bacchus House presents this Valentine's Day Prix Fixe Dinner which will be a Romantic Evening with an extraordinary 5-course menu, prepared by Executive Chev Victor Octavio.
The event will be on Saturday, February 14, 2015.
Dinner service starting at 5:00 PM
Cost: $95 per Guest*
(*excludes tax & gratuity)
Make your reservations today!
Phone: (916) 984-7500